Together with her partner Patrick Chédeville, Swiss Antoinette Tamagni breeds racehorses at top level. For her, White Turf is a fixed item on her agenda - and it has been for many years.
Her heart belongs to racehorses and to the Engadine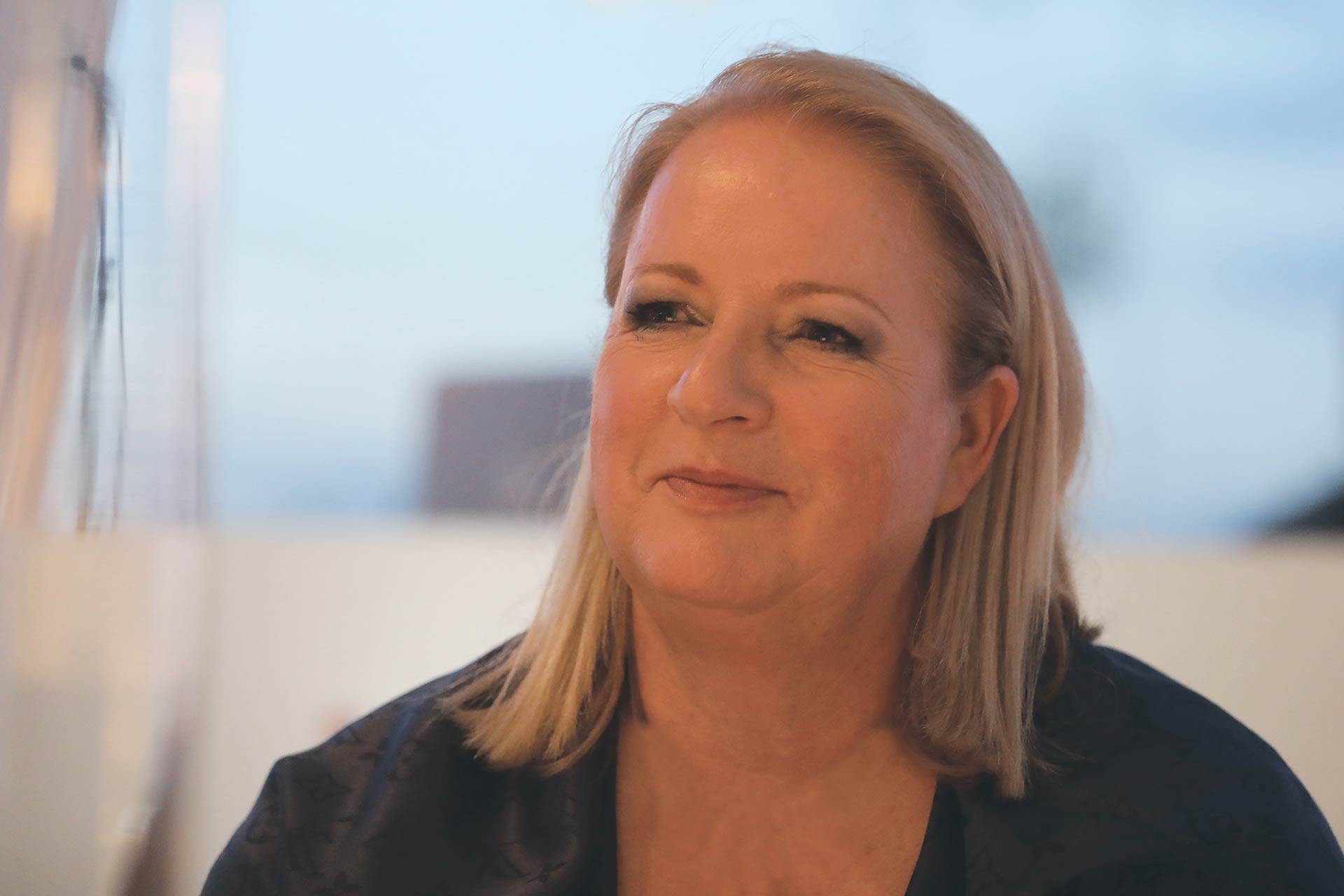 Antoinette Tamagni is completely at home in the sport of horseracing. She has been running the stud farm Petit Tellier in France together with her partner Patrick Chédeville for more than 20 years. In 2015, she also acquired a piece of land of one hundred hectares in Normandy, thus laying the cornerstones of her private stud farm Saint Julien, currently providing stables with 70 boxes. For Antoinette Tamagni this was the fulfilment of a long-cherished dream - and the first step on her way to probably her greatest successes as a breeder: victory in a Group 1 race at Royal Ascot thanks to her mare Watch Me, as well as a win in the Prix Arenberg with her then only two-year-old horse This Time, including the subsequent group win.
The consistent pursuit of her own ideas along with overcoming setbacks, are Antoinette Tamagni's recipe for success in race sports. "Of course, it also needs a fantastic team with a lot of commitment and love for animals. With us, each horse has its chance, regardless of its pedigree." The victories at Ascot and Arenberg prove her point.
And what does White Turf mean to Antoinette Tamagni? "I spend every winter in the Engadine. White Turf is the highlight of the season for me." From her time as an active participant in the Swiss racing business she knows many owners and trainers with whom she has developed lasting friendships over the years. "For me, White Turf is an annual get-together of like-minded spirits." However, the event is also a must for anybody who has no direct links with equestrian sports, "For the visitors - be they VIPs, in the grandstands or standing watching directly beside the rails - it is a unique spectacle at which to admire the horses with this magnificent mountain backdrop, to enjoy food at the stands or to simply take in the very special ambiance and its mix of international and local guests."