German-born Christian Freiherr von der Recke ranks as an expert trainer in international horse racing. In his racing stable "Rennstall Recke", many a champion has achieved great results and caused quite a stir at White Turf.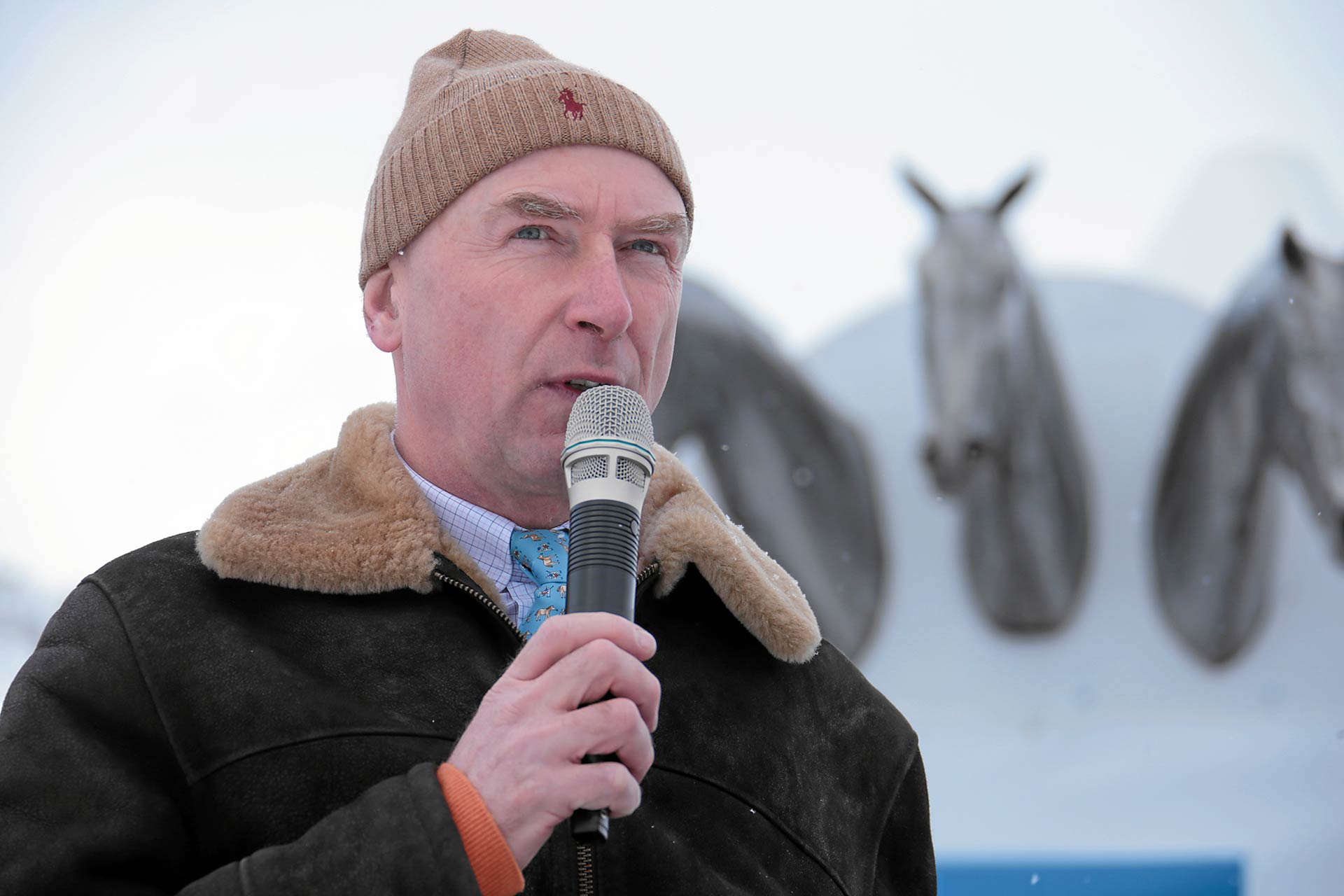 "Each horse has daily training, but in a different way each day." This is the recipe for success of trainer legend Christian Freiherr von der Recke. His stable "Rennstall Recke" in Weilerswist in Germany is considered a top institution. Owners as well as jockeys trust his judgement and sensitivity in dealing with a potential champion.
With currently more than 2,000 international victories of race horses that he has trained, the 58-year-old looks back on an outstandingly successful career. Christian von der Recke always participates at White Turf with a large delegation of horses and teams. In several respects, the meeting in St. Moritz is of major importance in his agenda: "For me, the season starts every year with the international horseraces on snow in St. Moritz, and this has been the case for the past 20 years. Moreover, to me White Turf is one of the most beautiful venues where I am active as a trainer".
His record of success in respect of rankings and victories at the White Turf flat races and Skikjöring races has been very impressive at each meeting. For him personally, his very first overall victory on all three race Sundays at the Skikjöring 2006, with Aesop and driver Harald Kronseder who was then crowned "King of the Engadine", remains just as unforgettable as the victory at the Grand Prix of St. Moritz in 2014, with Future Security for the M-B-A Racing stable (jockey Alexander Pietsch).
Furthermore, Christian von der Recke contributes as a longstanding member of the Rennverein St. Moritz to the fact that White Turf can take place at all year after year. "No Rennverein - no White Turf", he summarises and clarifies: "If no funds come in the races in St. Moritz cannot take place, and I feel they are an important part of my life. Therefore, the membership really makes sense for me, even from afar in Germany".