Thanks to his longstanding regular participation, horse owner Hugo Beijerman from Zurich is no stranger at White Turf.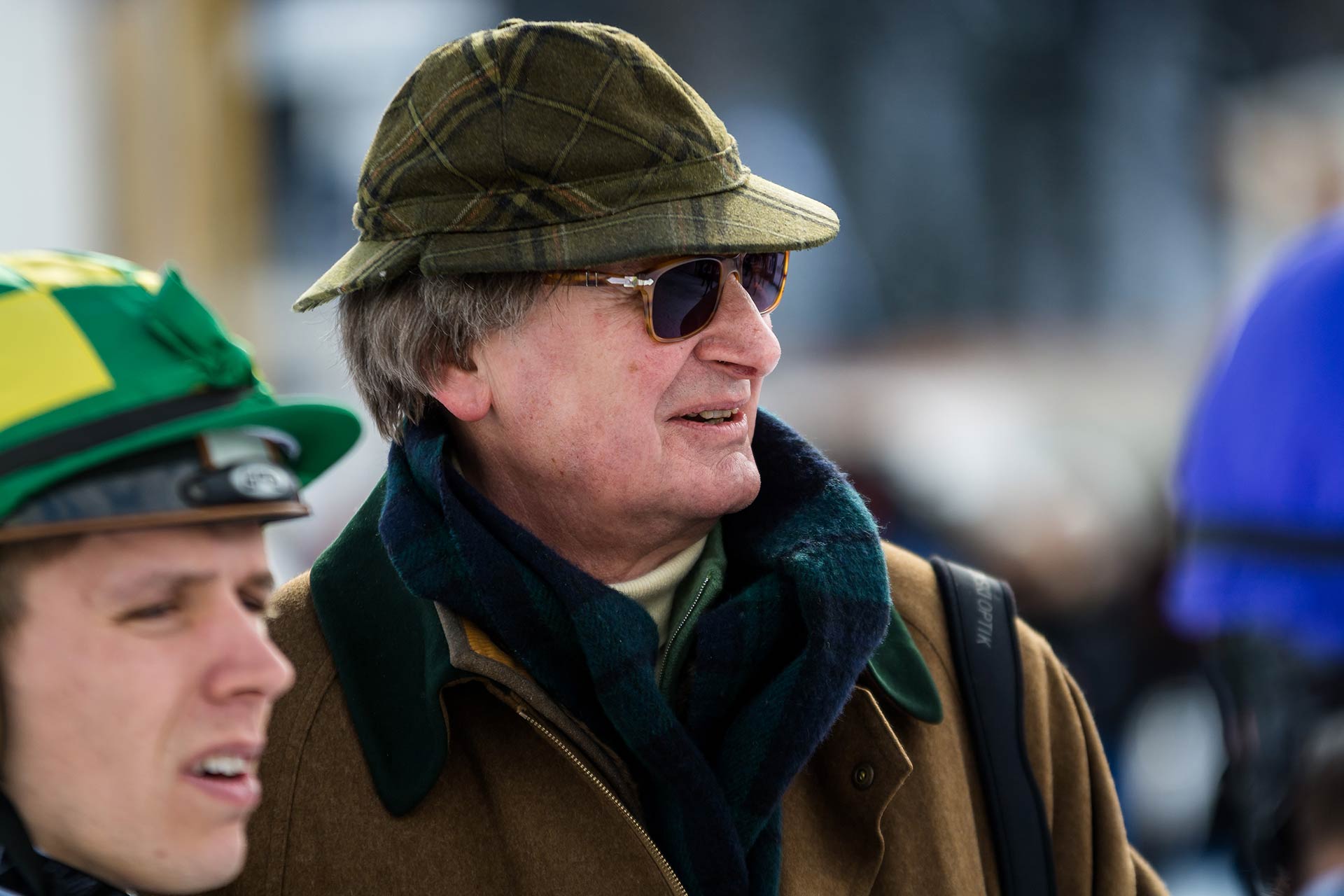 Hugo Beijerman feels almost at home in wintery St. Moritz - and even more so on the frozen lake of St. Moritz on White Turf race Sundays. No wonder, because the horse owner from Zurich has been a regular participant with his horses at White Turf since 2002.
His first ever visit, though, was 46 years ago! Thanks to his friend Dr. Jürg Leutenegger, he came to see the international horseraces in St. Moritz for the first time in 1972. In the meantime, Hugo Beijerman has had several horses at the start in White Turf every year in the disciplines of gallop and Skikjöring, "because it is so exceptionally beautiful". At White Turf 2018, he entered seven horses in all in eleven races. His horses achieved four podium finishes, among them the mare Dancing Diamond even coming first in a flat race.
It goes without saying that the victories of his horses are particularly etched in his memory as the highlights of White Turf. However, this is not the only reason why Hugo Beijerman enjoys coming to White Turf. He emphasises, "The ambiance is just exceptional! The horses on snow, the mountains, the sun … all this is incomparable. We also appreciate that everything is so close together. Everything is just a stone's throw away: the stables, the racetrack, the accommodation facilities for all the participants … That makes it very convenient and above all informal!".
In fact, the horse owner does not set himself great aims, "Mere participation in the international horseraces on snow is exciting enough already. But, of course, I am even more delighted if one of my horses finishes as the winner". It's easy to think that someone like Hugo Beijerman enjoys betting and that his knowledge would bring him fabulous winnings. In fact, the opposite is the case: "I am superstitious and therefore very rarely bet. If ever, I only bet small sums", he admits. Less surprisingly, if he ever bets, it is only on his own horses.